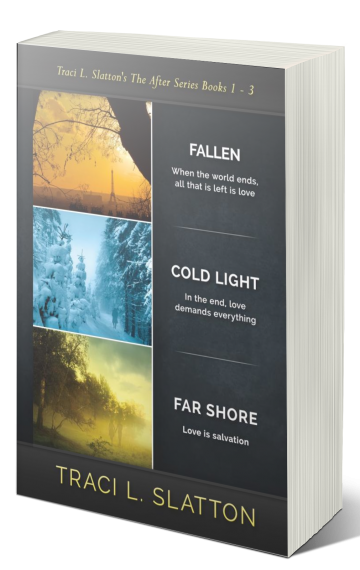 Mystical odyssey
Buy Now - Amazon
Buy Print Book - Amazon
Buy Print Book - B&N
Books 1-3 in the award winning dystopian romance After Series: FALLEN, COLD LIGHT, FAR SHORE.
As chaos descends on a crippled Earth, survivors are tormented by strange psychic gifts. In this time of apocalyptic despair, love is put to the test. One woman with healing power journeys to save a vanishing world. She meets an unforgettable man who holds the deepest secret to her heart, but can she trust him?
A mystical odyssey, a haunting love.