Announcing THE YEAR OF LOVING
Announcing THE YEAR OF LOVING
I am delighted to announce the forthcoming publication of THE YEAR OF LOVING.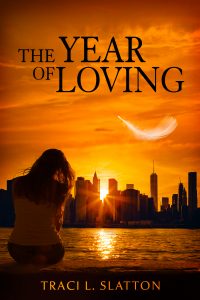 Art gallerist Sarah Paige's world is crumbling. One daughter barely speaks to her and the other is off the rails. Sarah is struggling to keep her gallery afloat in a tough market when she learns that her most beloved friend has cancer. In the midst of her second divorce, two men come into her life: an older man who offers companionship and stability and an exciting younger man whose life is as chaotic as hers.
Sarah's courage, humor, and spirit strengthen her, but how much can she bear, and what sustains her when all else falls away?
THE YEAR OF LOVING is available on Amazon.com for pre-order. Publication date is October 10, 2016.
Look for a blog tour in November from Bewitching Book Tours!