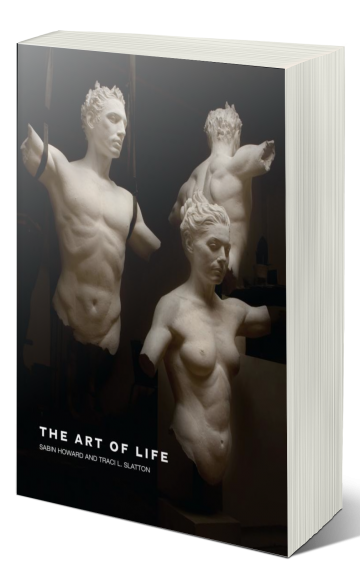 Figurative sculpture
Publisher:

Parvati Press

Available in:

Hardback, Paperback, eBook

ISBN:

9780984672608

Published:

October 26, 2011
Buy Now - Amazon
Buy Now - B&N
The Art of Life by Sabin Howard and Traci L. Slatton
Why is figurative sculpture important?
With lush photos and vivid narrative, THE ART OF LIFE explores figurative sculpture from the earliest times to the present.
The work of ancient and classical sculptors, along with that of Michelangelo, Bernini, Canova, and Sabin Howard, is showcased. The book also details Sabin Howard's clay-to-bronze process, his philosophy, and his drawings.
Sabin Howard is the pre-eminent classical figurative sculptor of our time and the sculptor for the National World War I Memorial, a 58′ long bronze relief the will be set in Pershing Park, Washington D.C.