Paranormal Romance Guild Scamming Authors
Note to authors who've paid for membership in the Paranormal Romance Guild: check to see if your reviews of the last few years are live on the site. If not, email the PRG.
Be aware that the board members of the PRG will launch a vicious personal attack against you if you point out that you paid for a service which they abruptly dropped without notification. Ask yourself if you really want to do business with a group whose idea of customer service lacks respect and courtesy and instead depends on ad hominem attacks.

**Update: The PRG board made a big fuss about how they are a volunteer organization. However, the Vice President is paid $400 per month. Did the PRG cut author services in order to pay the board? Is the board using the membership fees as their own private slush fund?**
I have been a member of the Paranormal Romance Guild for several years. As an author who is both traditionally and independently published, I seek always to publicize and promote my novels. This is imperative because I can write the best books in the world but if no one knows about my books, no one will buy them.
It isn't always easy to promote a book. There are many book PR sites and companies that promise a lot and deliver little. I scour the internet for opportunities to introduce readers to my novels. Readers are usually glad to have found my books–I get a lot of good reviews online and I receive regular complimentary emails about my books. Anyone can check Amazon or my website to see what I mean.
So several years ago I discovered the Paranormal Romance Guild, probably through a book publicist. They started running reviews of my novels, especially my dystopian novels Fallen, Cold Light, Far Shore, and Blood Sky.
In 2011, a PRG reviewer submitted Fallen for a Reviewer's Choice Award, and I rallied my family, friends, and readers to vote for Fallen. Fallen Won! Yay!
I started paying for membership to the site. It wasn't a lot but it was something, and there were two tiers, and I budget carefully for book promotion. I bought the membership in good faith that my awards, books, and reviews would stay live. That's what I've been paying for. I've been paying every year. I've been paying in good faith.
A month ago, the founding member of the PRG who was also a former board member and webmaster sent out a disturbing email. This email spoke of her experience of being unceremoniously dumped from the PRG, a book review site that she had helped to build.
She had devoted a great deal of time and energy to the PRG over several years and they arbitrarily dumped her.
Her email made me uneasy. Of course there were two sides to the story, but it seemed that she had been treated unfairly. I will copy her email to the bottom of this post.
Then a few days ago, I, a paying member of the PRG, discovered that the reviews of my award-winning books had been stripped from their new site.
I emailed to inquire and was told that this was a decision by the PRG. There was a lot of condescending hooey from the PRG in the emails that followed.
The bottom line is that the "new" Paranormal Romance Guild arbitrarily cut the reviews of my award-winning novels without even telling me that would happen–despite the fact that I am a paying member of several years.
This is a way to scam authors. It's bait and switch: taking money and then suddenly changing the terms.
The Paranormal Romance Guild has behaved disgracefully.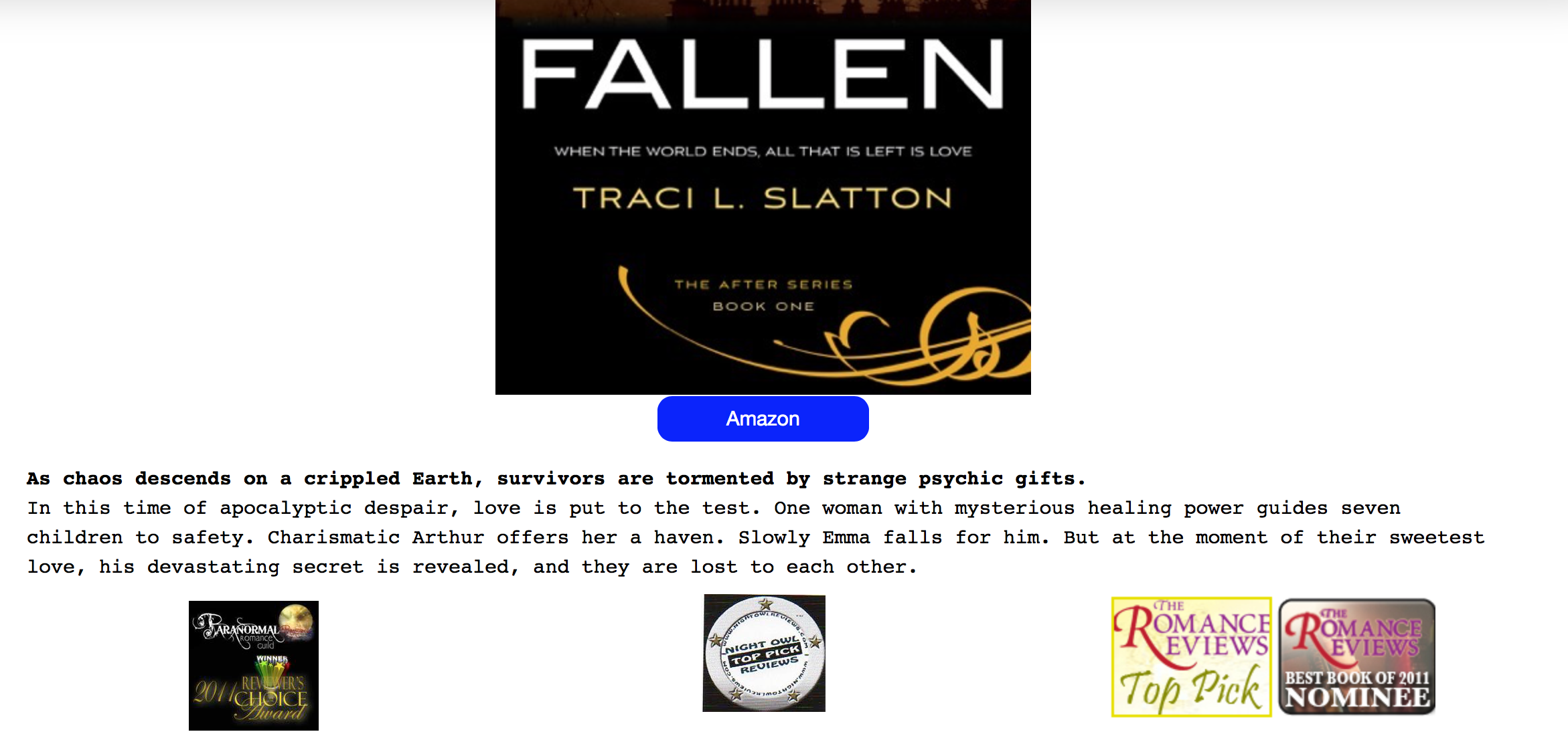 ***
Letter from the founding member dumped from the PRG:
Many of you know me fairly well by now. I am a founding member who helped create PRG 7+ years ago. I was webmaster, a former President & VP, and a board member, who worked all these years as though PRG was my 2nd job, even though for most of the time I was an unpaid volunteer. My largest fault has been that I work too hard and want things done right – because I believe that if we expect authors to pay for membership, they deserve a site that is done well and looks professional. I have taken great pride in all that I've done for PRG.

I have just been informed that I have been unceremoniously removed from my roles in the organization today. After 7 years of hard work (and friendship, I thought) I was not given a phone call for discussion of this major change, nor was the Board of Directors given opportunity to vote as they properly should have. This decision was made by President Kelly Abell & VP Fred Feeley because they have "decided to go in another direction". I was not given an opportunity to speak on my own behalf about this important change and the Board was insulted by having this decision made for them as though they are incompetent for the roles they were elected to and their opinions are worthless. I did not even receive a professional email informing me of this executive decision until 10 hours after I was unexpectedly locked out of the PRG Reviewer's Choice Award preparations I was working on for all of you. 

I have only ever wanted what was best for PRG. Our recent webhost problems were beyond my control, but I had prepared a new website and worked hard to ensure our members would experience minimum interruptions in service. A webhost change may ultimately be deemed necessary, but as elected WebMaster I had hoped to be part of the conversation and transition, rather than stepped over and kicked to the curb. Our elected Officers and Board Members are supposed to have opportunity to voice their opinions, and changes are supposed to be voted upon as a group – because we created a community founded upon group spirit. Please be aware that apparently, that is no longer the case in PRG.

I am disappointed that the organization I worked so hard to help create and grow over the years has so mishandled this transition. For all the times I dropped everything to quickly help members and co-workers with problems, or help with emergency site changes and review postings…for all the times I put my own writing career aside to help better PRG, this is an extremely unfair and cruel turn of events. In 7 years of emergencies and last minute projects, I have never let PRG down. However, PRG has let me down terribly. 

I have many wonderful memories from my time with PRG and have made great friendships that will continue on. I do not know what new direction The Paranormal Romance Guild will be taking in the future, but I wanted to let you all know that I will not be taking part in it, because for an organization to treat a hard working, loyal, founding member this way is disgraceful.