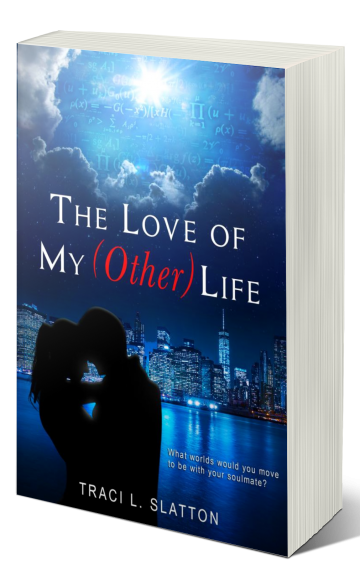 Soulmate universes...
Publisher:

Parvati Press

ISBN:

9781942523086
Buy Now - Amazon
Buy Now - B&N
What worlds would you move to be with your soulmate?
Painter Tessa Barnum is struggling. Her husband left, she's broke, about to be evicted and has made some serious missteps in her career. When scruffy Brian Tennyson explodes into her life, claiming to be from an alternate universe, Tessa thinks he's a crazy vagabond – albeit one with mysterious and undeniable appeal.
Then he informs her that in his world, they're married. Tessa's universe is turned upside down as the truth of love and loss, victory and humiliation, and second chances comes back to her. She has to choose love over logic to reach that state of anticipation where miracles unfold.
The secret to her own life was always in her heart.