I am so delighted to announce that my husband, classical figurative sculptor Sabin Howard, was profiled on Fox Television in their beautiful Modern Masters series. Modern Masters: Sabin Howard, Sculptor aired on Friday, March 11.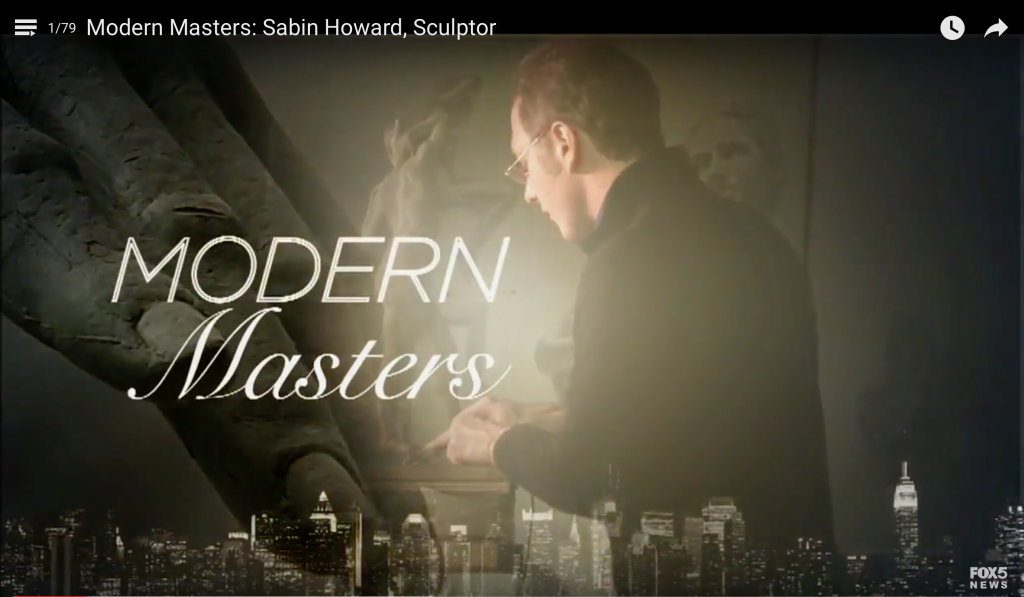 In this wonderful segment, Sabin relates the story of his origins and being influenced by the powerful and gorgeous architecture of Torino and Italy. He talks about how he dropped out of college and then decided, at age 19, that he wanted to go to art school. He laughs at how his parents, who are both PhDs, wanted him to go somewhere like Harvard. "That wasn't going to go down," he says.
He was filmed sculpting, showing his process of breaking the body into cubes. The camera pans over him drawing. He speaks of the importance of the figure, and how it shows us as we can be. "Art has the ability to transform and elevate your spirit," he states.
The World War 1 Memorial also came up. "World War 1 is a war that needs to be remembered because it changed the course of history," Sabin says. He talks about how the figures in his design concept are relational and taking care of each other–the glorification of the human spirit.
Watch the piece, it's amazing!