BROKEN: Available in September
This novel is dark, gritty, and smutty. It's also about the power of love and the fact that spirit informs everything.
An early reviewer, one of my favorite readers, got back to me yesterday, writing, "Beautiful and heart-wrenching. I cried like I did at the end of Immortal. I will write my review this week. Thanks for sharing Alia's story with me early." I'll post the review when it goes live.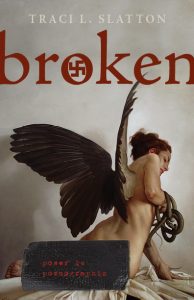 Thanks again to brilliant Italian painter ROBERTO FERRI for giving me permission to use his gorgeous painting LIBERACE DAL MALE for the cover. Thanks to talented designer Gwyn Snider for turning the image into a breath-taking cover.