Two excellent reviews of THE YEAR OF LOVING
Two of my favorite book review blogs posted reviews of THE YEAR OF LOVING, and they were great reviews.
Tome Tender Book Blog, whose tag line is "When it comes to books, who needs shelf control"–a sentiment with which I heartily agree–ran the most beautiful review yesterday. The review started off by saying "In two words I can give my recommendation of Traci L. Slatton's The Year of Loving. READ IT!"
Well, those words are music to a novelist's ears!
About the love triangle, Dii the reviewer wrote,
Two men want Sarah, one is far too young, self-absorbed in his own life, one is older, powerful and used to taking control of every situation. While both have their good sides, Sarah is not ready to commit to anyone until she can rein in her own personal issues. For anyone who has ever felt like it is you against the world, like your heart is being stabbed repeatedly with a rusty blade or like a cockroach under someone's shoe, you will relate to Sarah in all her flawed glory.
It delighted me that Dii got that love triangle so perfectly.
Dii wrote with great compassion about the character of Sarah and her troubles with her daughters:
Traci L. Slatton has NOT created a Shrinking Violet in Sarah, or a woman who spends her energy wallowing in self-pity. Sarah is a strong woman, vital and oh my, her wickedly wry sense of humor is priceless! Her headstrong determination sometimes is her worst enemy, but hey, no one is perfect. I almost needed a leather strap to bite on when she tangled with her daughters and their callous attitudes when her concern WAS to be a good parent who tried to set high standards for them, knowing she was powerless to help them see that her boundaries were far healthier than their father's "gifts." Another connecting point for so many. Love her, hate her, Sarah is real, she feels, she tries to do what is right, no matter what, but she is a woman alone and she recognizes that, too, no excuses, no apologies.
It thrilled me to read this review because Dii had perfectly understood what I was trying to do with this story and its characters. It's gratifying all the way into the mitochondria of my cells!
So check out this wonderful blog and the review here.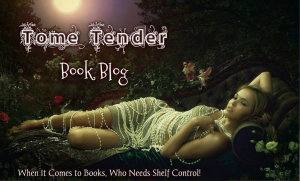 Sandy at The Reading Cafe called THE YEAR OF LOVING "realistic, revealing and sensitive."
THE YEAR OF LOVING is a story of hardships and struggles; embittered exes, and troubled and rebellious teens caught between the destructive nature of battling parents. Traci L. Slatton writes a tale of one woman's emotional journey into the abyss of relationship failure, financial strain, and an independent nature that comes across as complicated and unrelenting. The premise is intense; the characters are controversial and tragic. There are moments of heartbreak and grief; acceptance and moving forward; falling in love and letting go of the past.
She's another one of those treasured readers who deeply understands a story, and she writes a thoughtful review. So read Sandy's review here.