I posted an article in Medium relating our first few days in Sabin's new studio, sculpting the National WWI Memorial, A Soldier's Journey.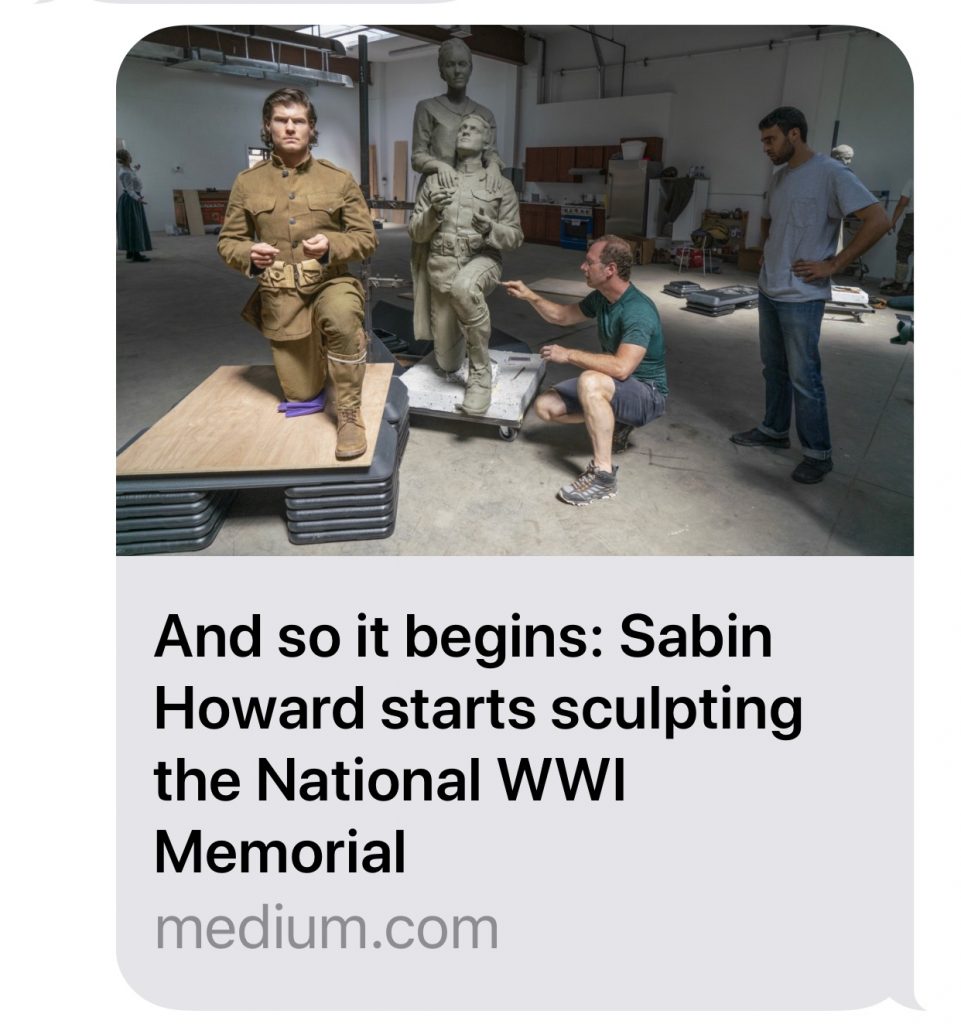 It's been an intense month as we prepared to get to this moment, when Sabin and his team are actually sculpting.
We had a brand new studio–unfinished–to contend with. Indeed, guys were still in the studio grouting tiles when we started work the first day!
The team of sculptors is first rate and the models are terrific.
We had photographers here on Day 1 and Sabin was captured talking about sculpting. It's a short, sweet YouTube video:
There'll be more videos and Medium posts as Sabin's sculpting progresses!