Marriage and Family are Real: Marriage and Family are Love
(reprise of a Facebook Post I wrote)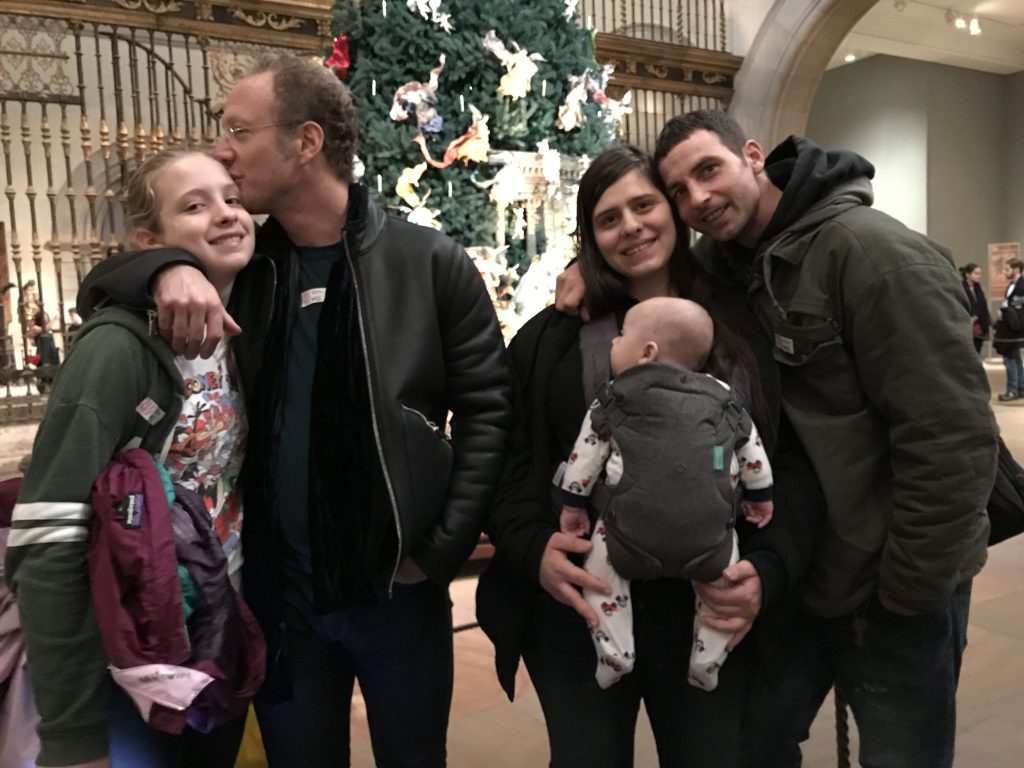 This is our family. We've gone to see the Tree at the Met for nearly 2 decades.
It's love. Family is love, and it is everything. Family is real.
Family radiates from a marriage. Marriage is love, and it is everything. Marriage is real. Imperfect, unglamorous, full of laughter and tears: real.
Sabin and I have been married for 13 years, together for almost 18. We've stood beside each other, holding hands and enjoying holiday uplift, for nearly 2 decades.
Marriages are built on such things: trips to the Met and to Italy and to the pediatrician and to the kitchen to cook breakfast; shared jokes and shared Figurative Sculpture books and shared victories and shared burdens and, yes, shared challenges. Every life encounters conflict and obstacle, ache and loss. These are real, too. And they are so much easier to bear with your family, your mate, holding your hand–as Sabin and I have held hands for nearly two decades.
We've held hands through lean times and good times, through sickness and health, through the birth of our daughter, when I died twice and was narrowly revived by a doctor who had "never seen so much blood in her life." We held hands and held each other in a spacious room in Venice while the rain pattered on the canal during our 10th anniversary.
Even though this year, 2017, has been so hard, forcing a lengthy and devastating separation, I affirm our marriage. Marriage is 1000 tiny threads that bind people together, and those threads are shared experiences. I affirm our threads. I affirm our marriage. Sabin Howard, I love you.